Our Services
Express your StyleLingua. Experience confidence, simplicity, and ease.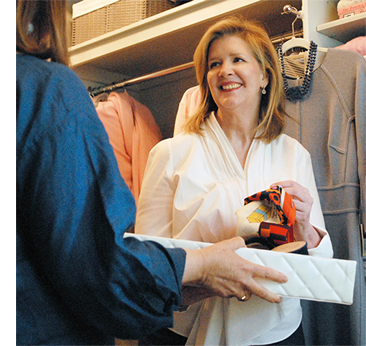 Uncover the elements that influence your life and wardrobe decisions. Make the most of the design features that flatter your body. Discover your StyleLingua Factors, your SLF.
Through our collaborative approach to wardrobe strategy, you can learn to be a more intentional dresser and a more mindful, informed shopper, which can help you save both time and money.
We are happy to work with you, anywhere—however you choose—in person or online.


Choose from two StyleLingua packages:
The StyleLingua SLF Discovery Package
Using proven techniques and the latest thinking about image and style, we'll help you develop an individualized style planner aligned with who you are, what you do, and your goals. You'll also learn how to use tools such as color, scale, and pattern to enhance your confidence and bring clarity, balance and harmony to your personal style.
Or
The StyleLingua SLF Discovery Package PLUS Seasonal Wardrobe Audit
Put your SLF knowledge to work right away. This service combines all the elements of the SLF Discovery with a Seasonal Wardrobe Audit. We'll go through your current season's clothing, evaluating which items best express your new StyleLingua, and suggesting what pieces you might want to add.
Ongoing consultations to enhance and simplify your life.
Curating the image that's right for you is an ongoing process, as your life and activities evolve. That's why we offer a range of additional services for existing clients. We look forward to talking with you about your individual needs and goals.
Personal Shopping—with you or for you—in store or online.
Consulting for a Special Occasion
Seasonal Wardrobe Editing
Outfit Creation and Styling
Personal Style Consulting for Photography and Portraits