Our Approach
Discover your StyleLingua Factors (SLF). Build a wardrobe that fits your life.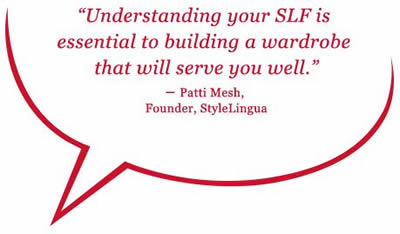 Having a wardrobe strategy that's tailored to you is the key to expressing the image you want. That's why we designed the SLF.  This collaborative, multi-faceted approach enables us to take a deep dive into your own unique story, revealing the facts and factors that influence your life and wardrobe decisions.
Who are you—your physical body, as well as your preferences and style?
What do you do—your interests, job, hobbies, responsibilities, and commitments?
What are your goals—the plans, purpose, aspirations, and needs that set you apart?
The result is a simplified, mindful understanding of how to use image, style, and wardrobe to express your best self—in all the activities you engage in, week after week, month after month.
A personal wardrobe strategy that helps you thrive, with simplicity and ease.
Based on your SLF, we'll provide you with resources to be a savvier shopper and more intentional dresser. We'll also develop an individualized style planner focusing on your present and future wardrobe needs. You'll learn how to use tools such color, scale, and pattern to enhance your confidence and bring clarity, balance, and harmony to your personal style.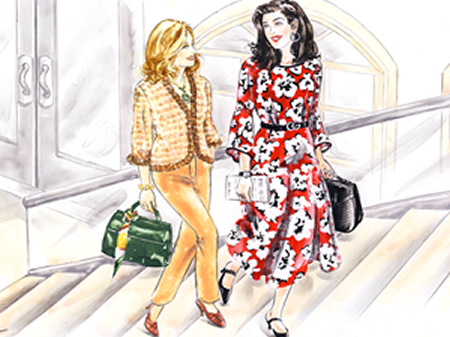 Optional Closet Audit: What's in your closet now? Do your clothes express your best self? We'll help you evaluate your current wardrobe with an eye toward what to keep and what to add.
Ongoing Consultations: We offer a range of options for additional/ongoing wardrobe support, including:
Seasonal wardrobe updates on a regular basis or as desired
Special occasion consults
Personal shopping—with you or for you—in store or online
Click here to learn about our StyleLingua services, available in person or online.